Victoria Vives will be performing at the ESPN tour in India with KUNG FU FEMMES, and along with "Quick Change" and "Tokara"! The shows will be held in Hyderabad, Mumbai, Delhi, Bangalore, and Calcutta!
Kayals Entertainment will be bringing these three troupes from different parts of the world, and from different fields of entertainment assuring a memorable event!
ESPN is the Worldwide Leader in Sports
http://ESPN.com/
"Tokara - TAIKO DRUMS"
Quick Change: Magicians from UK
http://keelanleyser.com
Tokara: Taiko Drums from Japan
http://tokara.net
Kung Fu Femmes: Martial Arts Females from US
http://kungfufemmes.com

Victoria Vives
will be performing with Kung Fu Femmes!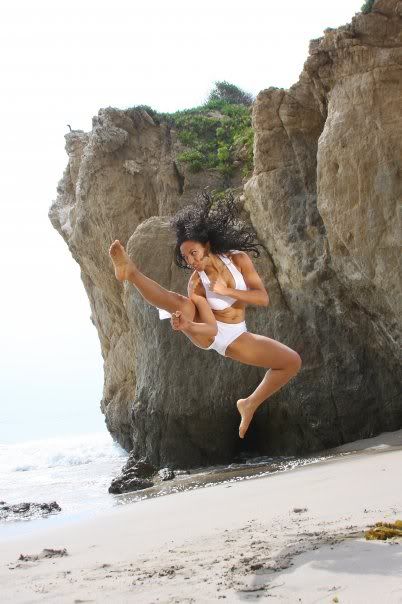 "Victoria Vives performing a Flying Kick at the beach"
Victoria Vives
http://www.VictoriaVives.com
Be my friend in MySpace and YouTube
http://www.MySpace.com/VictoriaVivesFuego
http://www.YouTube.com/VictoriaVives
http://www.imdb.com/name/nm2020345/